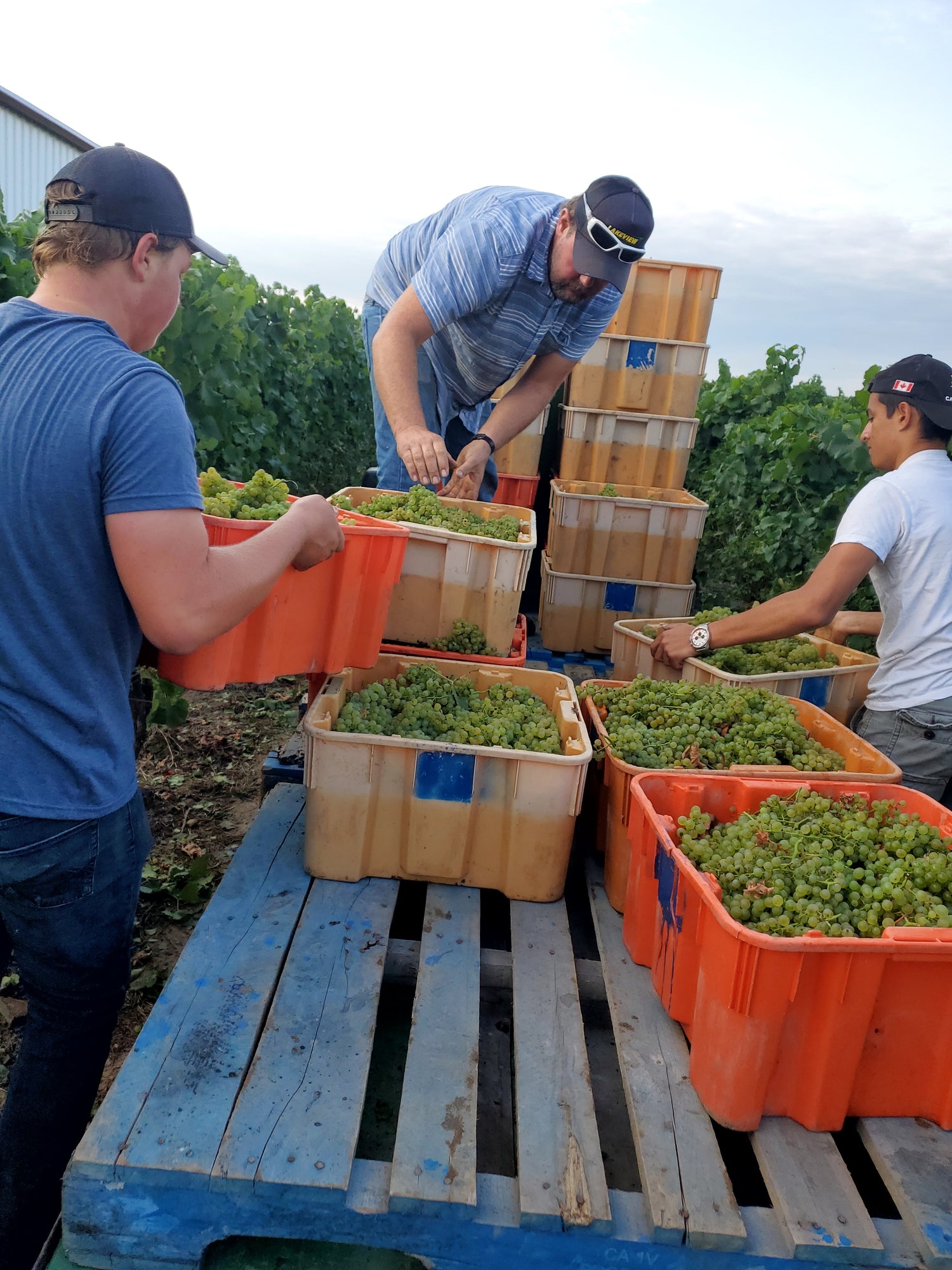 We are a small family-owned winery, crafting wines using the grapes from the surrounding area that reflect the region and our roots.
We created Fred Wines out of a passion for Niagara wine and the seemingly endless creative potential that is derived from being involved with every part of the winemaking process.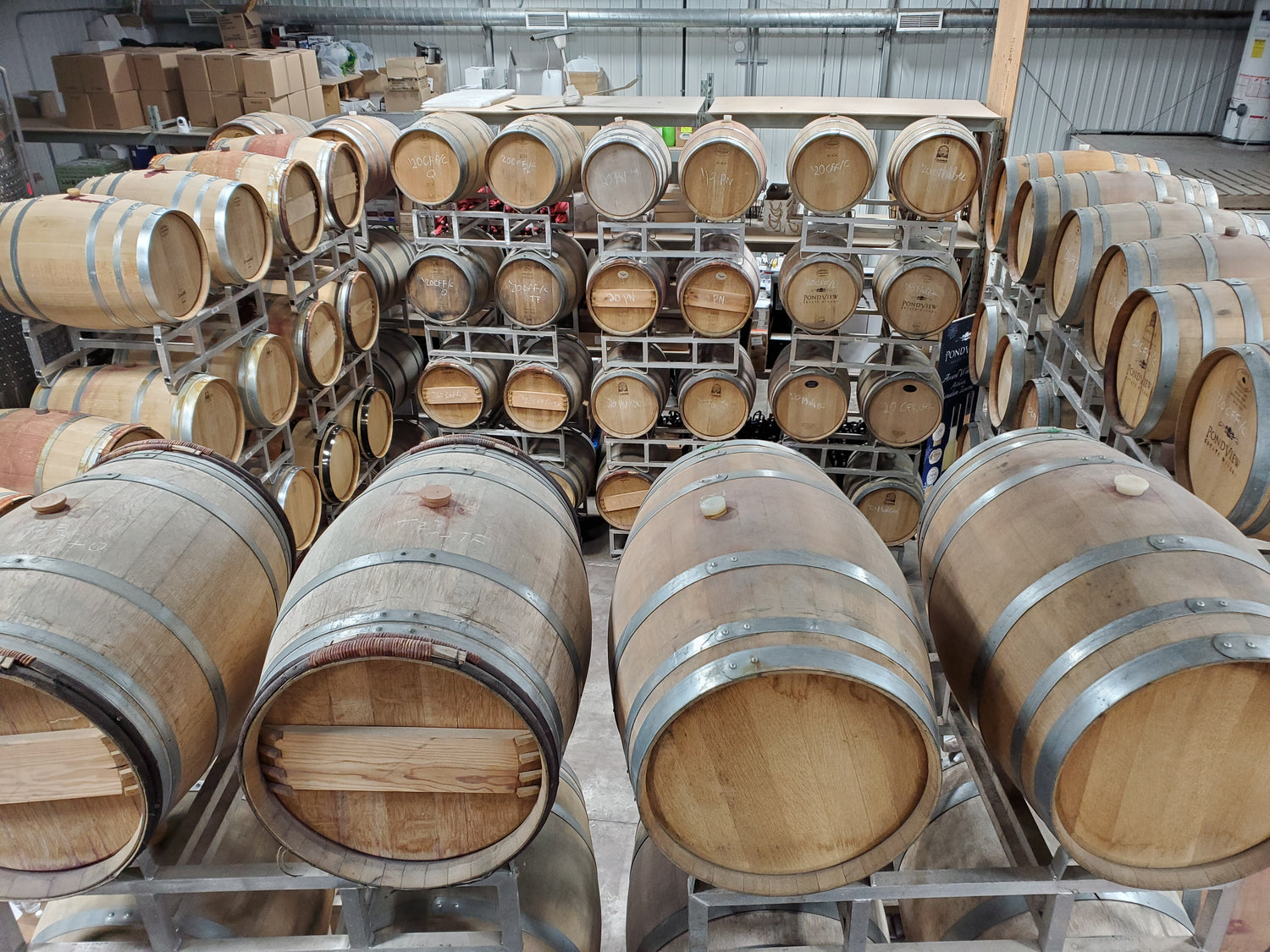 Year-to-year, mother nature throws our farmers and vineyard managers curve balls. As a result, the grapes and their flavour profiles tend to shapeshift. As winemakers, we believe in adapting to and rolling with these changes. This is why the blends of our wine adjust, maintaining their reliably individual personalities which help immerse and complement some of your most important experiences.
Shop Wines
"Life moves pretty fast. If you don't stop and look around once in a while, you could miss it."
― Ferris Bueller
Through decades worth of experience, grit and passion, we are dedicated to creating a wine that connects with and contributes to your lifestyle with a cork-pop, swish and a slurp.
Our Team
Fred

Born in Ontario, Fred DiProfio has been studying and working in the Niagara wine region since 1999. Inspired by the hands-on approach of winemaking and with a genetic predisposition to wine and Italian cuisine, Fred's daily work with grapes is always rewarding. While expressing his creativity, he strives to promote and continuously improve grape growing and wine production through persistence, diligence, and knowledge. With each passing harvest, Fred draws inspiration from the grapevines, working from gut instinct and a connection to the diversity of the Niagara Peninsula. He is consistently pursuing excellence within the industry. 

"Professionally, I'm not unique. As a human, I'm not more unique than anyone else."

Margarita

Growing up as a coffee grower's child in Medellín, Colombia, Margarita's love for wine was born walking through the vineyards alongside Fred. While both worlds share many similarities, meeting and connecting with people, teaching and contributing to their experiences bring her the most joy and make her an invaluable voice of Fred Wines. Stimulated and inspired by the passion and energy of those around her, she loves expressing herself through painting, pottery and woodworking. However, she is most proud of her accomplishments as a mother. 



"Do things right or don't do them at all."

Kayla

As an Anglo-Montrealer, Kayla's Québécois roots contributed only slightly to her love of wine. In actuality, a trip to Texas wine country inspired her to uproot her life and move to Niagara to pursue her passion for wine. After graduating from Niagara College's Winery and Viticulture Technician Program, she quickly learned that while making wine isn't for everyone - it's through hard work, flexibility and grit that each passing harvest becomes more gratifying than the last. Through making good wine (and drinking said wine) she feels pride in her abilities.



"Do whatever you want, you can always change things later."

Jack

Originally from North Bay, Ontario, Jack's passion for wine has taken him through Europe, Australia, and New Zealand - over 30 countries worldwide! Now a proud graduate of Niagara College's Winery and Viticulture Technician Program, he's on a mission to inspire others, showcase Canada's wine potential, and master the art of winemaking.


"Under Fred's guidance, I've learned the delicate balance between what needs to be done versus doing what you want to do."