Frequently Asked Questions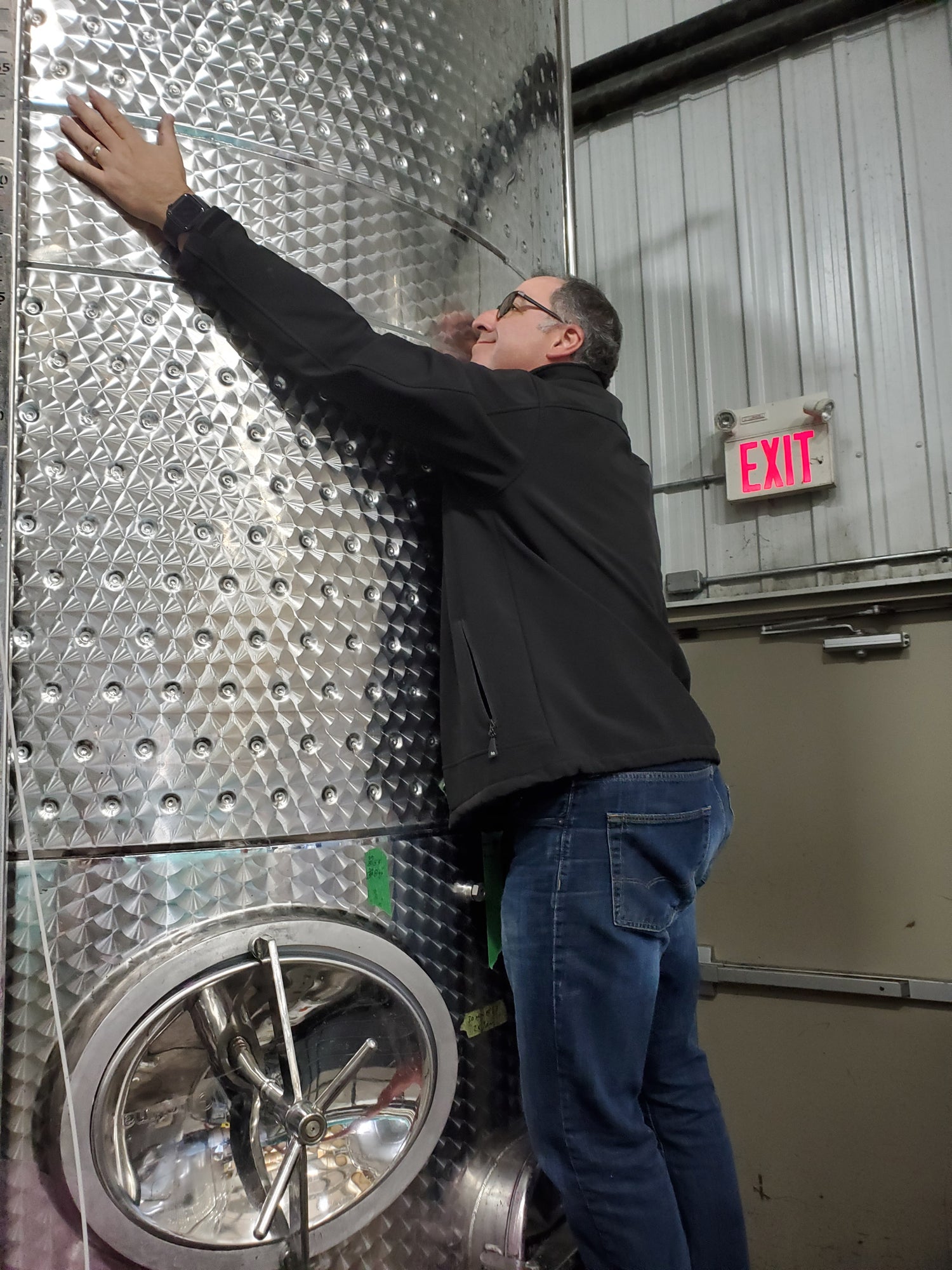 Where are you located?

Fred Wines is based in Niagara-on-the-Lake, Ontario. We source fruit from our friends all across the Niagara region and produce wines through the facilities at Bella Terra Winery.
Are tastings available?

We don't have a tasting room at this time. However, we're happy to welcome you for a private tasting at our winemaker's own table. Please reach out to info@fredwines.ca to coordinate a date and time.
Are the wines vegan?

The wine is not certified, but it is vegan.

 
Can I visit Fred Wines?

As a Virtual Winery, we do not have our own production facility or tasting bar to visit. We do have private tastings available for booking. One of the Fred Wine team members would be happy to sit down with you and taste through the portfolio at Fred's own table.
Where are the grapes sourced from? (exploring the styles)

We work with a number of family growers throughout the Niagara region. This gives us the flexibility to explore all Niagara has to offer.  We look for grapes that will give us the quality to create our Brightside/Darkside styles in each vintage, while also giving us the option to create fun one-offs when the opportunities arise.
Is the wine available at the LCBO?

We are a small team with a goal of making the wines we love and sending them directly to friends through online sales and at select bottle shops and restaurants. We are not represented at the LCBO.
Where can I buy Fred Wines?
Do you ship outside of Ontario? Do you ship to the United States?

We ship across Canada however, due to State and Federal laws we are unable to ship into the United States.
Shipping Rates
Alberta

0-12 bottles: $60.00
13-24 bottles: $120.00
25+ bottles: $180.00
Manitoba

0-12 bottles: $50.00
13-24 bottles: $100.00
25+ bottles: $150.00
New Brunswick

0-12 bottles: $50.00
13-24 bottles: $100.00
25+ bottles: $150.00
Newfoundland & Labrador

0-12 bottles: $65.00
13-24 bottles: $130.00
25+ bottles: $195.00
Northwest Territories

0-12 bottles: $65.00
13-24 bottles: $130.00
25+ bottles: $195.00
Nova Scotia

0-12 bottles: $50.00
13-24 bottles: $100.00
25+ bottles: $150.00
Nunavut

0-12 bottles: $175.00
13-24 bottles: $350.00
25+ bottles: $525.00
Ontario

*FREE* local pickup
$5 flat rate for Niagara Region

Order Subtotal
$0-$149.99: $27.00 shipping rate
$150.00+: free shipping
Prince Edward Island

0-12 bottles: $50.00
13-24 bottles: $100.00
25+ bottles: $150.00
Quebec

0-12 bottles: $30.00
13-24 bottles: $60.00
25+ bottles: $90.00
Saskatchewan

0-12 bottles: $50.00
13-24 bottles: $100.00
25+ bottles: $150.00
Yukon

0-12 bottles: $65.00
13-24 bottles: $130.00
25+ bottles: $195.00